School Lunches
School Payments
Our School Canteen is cashless and requires payment via ParentPay. All general school payments over £5 should also be made in this way.
If you require a copy of your child's ParentPay login details please send your request to admin@onslow.herts.sch.uk.
WisePay Help Notes
If you are encountering any difficulties with using WisePay, please check the following to see if this resolves the issue.
Logging in issues
Username and Password are case sensitive – please ensure you type them exactly as printed on the login letter, noting there is a dot between first and last name.
After changing your password, the username will automatically change to your email address, which will be the one you provided when your child started at Onslow.
From your PC or Laptop press and hold control and F5 at the same time to clear any cached errors.
If this doesn't rectify the problem or if using a smartphone, please try logging in using a different web browser, for example, if you logged in with Internet Explorer close that and use Firefox or Chrome instead.
Payment Not Processing
Usually this is due to one of the following reasons
Your computer may have blocked a pop up of the credit card authentication screen, in which case you will see a bar at the top of the screen notifying you and you should click to Allow Pop-Up. Without allowing the pop up your payment cannot be processed.
Your name, address or email address is missing or incomplete. Please check this at checkout to ensure all the required fields are completed.
Should you continue to experience difficulties after checking the above please contact the school office where we will be happy to assist you. When you contact the office it is helpful if you give us details of any errors that appear on the screen so we can investigate.
---
School Lunches
Hertfordshire Catering Limited provide great quality hot and cold food throughout the day in our canteen.
Hertfordshire Catering Limited have committed to gaining the first level of the Food for Life Catering Mark accreditation. This scheme recognises caterers who demonstrate greater use of fresh seasonal and organic ingredients in the production of their menus.
Our canteen now houses a quick food/drink kiosk which is open from 10am to 2pm for staff, visitors and sixth form students, and during break and lunch for all students. You can purchase hot and cold snacks and drinks. There is also a hot drink loyalty card, where you can obtain your seventh hot drink free.
Breakfast
The canteen is open from 8am to 8.40am to serve items such as bacon rolls, porridge, croissants, cereal, fruit and hot/cold drinks. All FSM students are entitled to a free breakfast.
Break Time
The canteen opens to serve hot and cold snacks and drinks between 11am and 11:20am
Lunch Time
The canteen is open between 1:20pm and 2.05pm to serve lunch. There are weekly menus alongside pasta dishes, sandwiches and salads.
Free School meals
To apply for free school meals call 03001234048 or visit Free School Meals.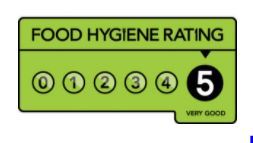 Our menus normally change every October and April and will be provided here to download, however due to Covid 19 a limited menu is offer.